With St. Patty's day only two weeks away, do you know what your little one will be wearing??
Here are two of our st. patty's shirts listed in our
shop
.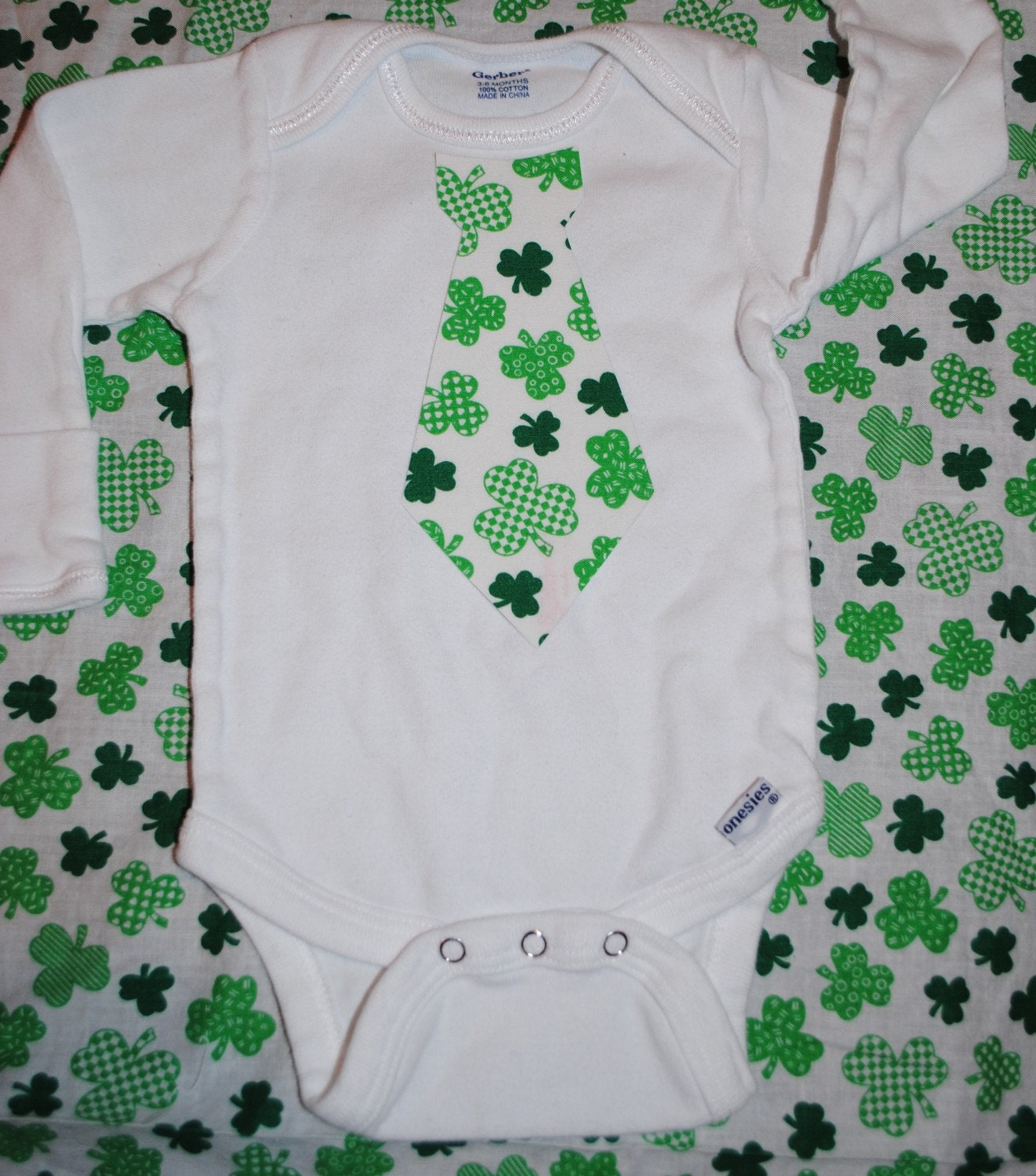 Feeling crafty? Want to make them yourself? Head over to your local fabric store to snag some festive fabric and heat n bond.
Also find a plain white shirt or bodysuit. I prefer Carter's bodysuits and Old Navy shirts; but sometimes sizes/colors/sleeve length are not available. Target and Kohl's also sell them.
Lastly, you can find patterns and directions over at
EtsyKim's Etsy shop
. This is where I usually get my patterns from.
Good luck!! If you have any questions, don't hesitate to ask:)