This week we moved onto Letter B! My little peanut really seems to be enjoying our letters of the week - I hope she loves learning just as much in a few years:)
I used
Pinterest
to get some ideas. We ended up making two bees. Here is what we did.
Note that instead of the white construction paper we ended up using a white plate - it worked out so much better!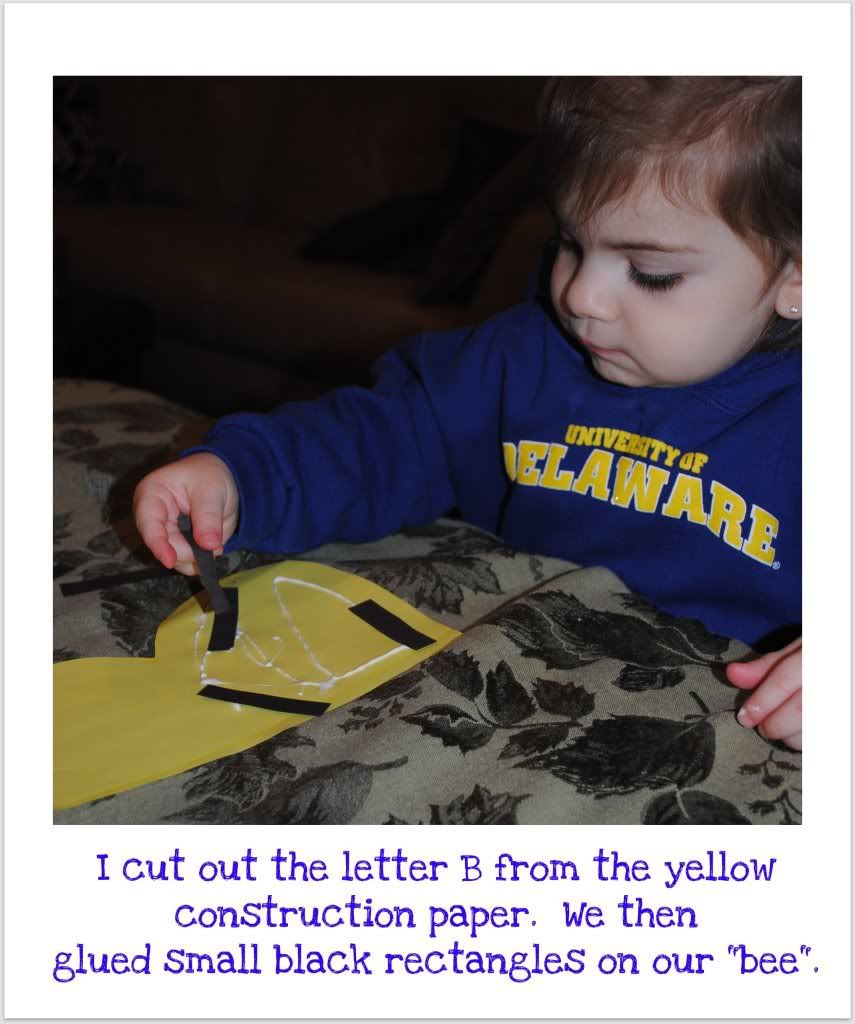 For our second bee, we did a similar activity to the
apple
from last week. Since we had extra paper leftover, I thought, why not?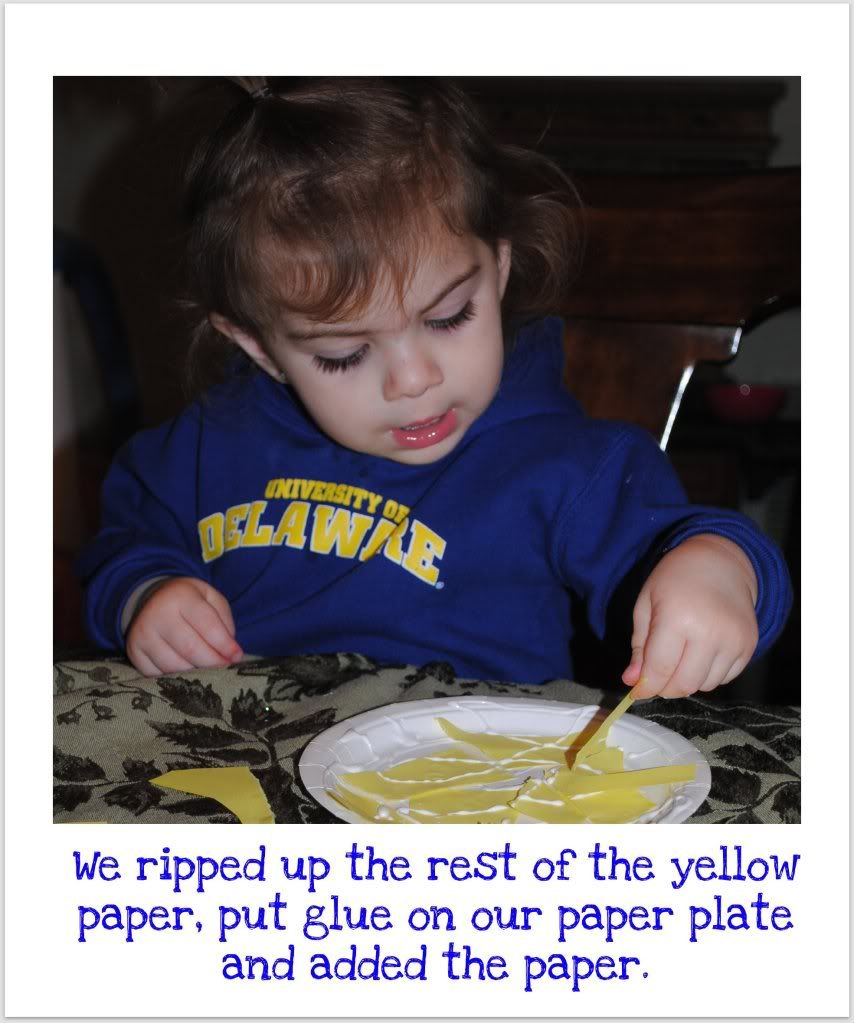 We added some black strips, a googly eye, wings and pipe cleaner antenna.
Our finished products! Love them:)
Be sure to come back later this week to check out the rest of our letter B activities!!